Vacant position – BDM – Business Development Manager at DBG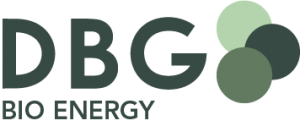 General introduction DBG
DBG is a Dutch bio energy company, contributing to multiple sustainable development goals by transforming a specific type of industrial waste into green gas, organic fertilizer and liquid CO2. The green gas can be delivered as Bio-gas, Bio-methane or BioLNG.
DBG constructs 5 plants, in the next 5 years. Every plant requires 10 hectares and a feed-stock intake of 270.000 tons per year. The feed-stock and end-products will be mainly transported by barges. The first plant is being constructed in the Netherlands, Delfzijl (Groningen Sea Ports). Other sites in the Netherlands and abroad are being developed in parallel at the moment. The business need for these DBG plants is already existing but expected to grow heavily because of the changing national- and European regulations which will prohibit to incinerate or landfill the industrial waste in the near future. Therefore an alternative green initiative is highly needed. DBG provides that alternative solution by using a patented process which results in attractive green end products and an impressive reduction of CO2.
The joint venture partner, Hive Energy Ltd, is active in the solar industry and focusses on the world of new energies as well. Also see the DBG website for further information : www.dbg-bioenergy.nl
Profile & Role Business Development Manager (BDM)
The new BDM will have a vital role in getting the first plant up & running, securing all necessary contracts with the different stakeholders, and at the same time help build the Company organisation.
The BDM will realise the necessary partnerships with the many stakeholders to reach the operational start of the different projects. Stakeholders to be dealt with typically include investors, and banks, insurance companies, papermills, logistics companies, off-take companies, port authorities, provinces, permit providers, research institutions, media, politicians, engineering companies, consultancy firms. The BDM's role is to 'put THE COMPANY on the map' in a favourable manner, built partnerships, reach closure on contracts, and lead a supporting decentralized team.
Ideal candidate
The ideal candidate will be a mature, and experienced professional with a clear track-record in business development and stakeholder-management, and will be an entrepreneurial, and adventurous leader with business acumen, and with perseverance.
He/she will have earlier experience in the world of sustainable energy and will have a relevant network for at least a number of the abovementioned stakeholders. He/she will be a strong strategic thinker and doer, and will be a creative, and inspiring leader.
Competencies and Personality
In General
– High energy level and solution-oriented
– Strong strategic analytical and problem-solving skills
– Strong project management capabilities: organised & structured, pro-active, action and results, and stakeholder oriented
Stakeholder-Management
– Negotiation and deal making capabilities
– Excellent relationship skills, reaching out nature
– Flexible mind and able to improvise
Organisation- & Team Management
– Strong team and people (development) orientation
Background & experience
– A Gamma/Beta studies, background, and orientation
– Affinity with sustainability, circular economy, green energy
– Most likely the earlier career experience will be based on years in large energy providing companies, consultancy firms or (semi) governmental institutions (like ports). Relevant experience may also originate from other industries. THE COMPANY will consider several different backgrounds.
– As the Company works in different European markets, he/she will have to master at least the Dutch and English languages.
Remuneration
The Company offers a competitive remuneration-package to interest the right candidate for this position in a starting Company.
Location
THE COMPANY's Head-office is based in Amsterdam, the Netherlands and regular travel required.
Information
Are you an experienced Bussiness Development Manager with experience in the world of sustainable energy? Please contact Annemarie Beltman (0031 6 17 836 436) or Frans Versteeg (0031 6 53 641 176), or e-mail annemarie.beltman@consultivesearch.com or frans.versteeg@consultivesearch.com